We will be dismissing at 1:00pm tomorrow (9/30)in order to prepare for a District inservice at 1:30 and to give students who have had perfect attendance this week to have an abbreviated Fun Day Friday.

The past couple of days days have been very stressful with all of the wind, near record storm surges and rain! However, the school was spared much of the damage. We do have some debris on the playground and on the lower road leading to the the school. After looking at the overall situation with regard to having school tomorrow, I have decided that the positive factors outweigh the negative ones. We will have school as usual tomorrow. However, students will not be using any outside play areas (basketball court and playgrounds), until the area has been cleared of the debris. I would also urge everyone to be especially cautious when driving or walking on the lower road in particular. Looking forward to seeing everyone tomorrow! :)

I want to urge everyone to use extreme caution during the upcoming storm! Children, in particular should be indoors during the high winds, as they can literally be blown aware or be dragged along the ground and severely injured. Widespread flooding is also a very real possibility. Stay away from low lying areas and be aware of flying wind blown objects As well as downed power lines. Be prepared for possible power outages as well! At this time, we are still scheduled for a regular school day on Monday. If that changes, we will everyone know. (Nacquq) Jim Have a safe weekend and make the most of this possible storm of the decade.

We will be having our first post COVID community picnic starting at 12:00pm tomorrow! The lunch will consist of hamburgers, Hotdogs, corn and fruit salad. Coffee, punch, coffee and water will be available to quench your thirst!! Before the picnic we will have an assembly to welcome everyone here and to hand out Student of the Month awards for August! The assembly will start at 11:30. Students will be free to go home after the picnic. We are looking forward to seeing you tomorrow! Nacquq(Jim)

I am sending out a reminder to everyone that we are on a Friday schedule today, as we will not have school tomorrow nor on Monday. We will be having fun Thursday after school from 2:00-3:00 for those who have perfect attendance for the week and were not tardy. Enjoy the Labor Day weekend!! Nacquq (Jim)

Good evening everyone! Well, it is finally time for us to start the 2022-2023 School Year!! School starts tomorrow morning with breakfast from 8:05-8:50, followed by everyone meeting in the gym for opening announcements. Classes start at 9:00am. We are tentatively scheduled to have our annual start of the school year picnic on September 9th. We will once again have hotdogs and hamburgers, with chips and that all time astronaut's favorite drink: Tang!! :)! More details on this event to follow. We are looking forward to a wonderful school year working with your children!!Nacquq (Jim)

It is once again that time when all staff begin preparing for the start of a new school year! At 8:15 tomorrow, the district will start its four day inservice. Monday and Tuesday will be for non-tenured teachers, followed by Wednesday and Thursday for tenured teachers. The 8:15 opening meeting is mandatory for all staff in Eloy's room. After the opening comments are completed around 9:00, the non-tenured teachers will break into their appropriate content groups. Classified staff will gather in the library with me for a short meeting. Please be in the school building and in a seat so that we can all be on time for the start of this training. See you tomorrow… Nacquq (Jim)
Good morning everyone! The purpose of this notice is to update you on on latest iteration of our inservice schedule. Tomorrow (August 8th), all certified staff will report to work. The classified will report on the 15th. Monday is a work day that can be used to get classes rooms ready, prepare lesson plans, review curriculum materials, or many other details that need to be completed before our students arrive on the morning of August 24th. Tuesday,Wednesday and Friday will Be inservice days, with Thursday being an additional work day. The week of the 15th is devoted to district inservice. Classroom paraprofessionals are encouraged to attend these sessions.(more specific details to follow ). I want to welcome everyone back for the start of the 2022-2023 school year!! Jim
While district administrators and teachers new to the district start their inservice on August 1st, the rest of the certified staff will start on Monday, August 8th. On Monday, August 15th, all certified staff will be attending inservice sessions in Unalakleet. Those paraprofessionals who teach content, plus our bicultural teacher are encouraged to attend the inservice that week in Unalakleet as well. The kitchen staff will start work on the 15th. I am looking forward to seeing you all soon and look forward to to a successful school for us all! Jim
Just a reminder that at noon tomorrow (Thursday), we will be having our end of the year community picnic at the school. It will start at noon and consist of hot dogs, hamburgers, chips and Tang or water.
The water has been shut off on the West side and so the school is without running water, Which means no restroom facilities or water to wash dishes. We will be dismissing students at 12:30. Hopefully water will be restored in time for our last day of school tomorrow. We will send out another announcement when we receive new information.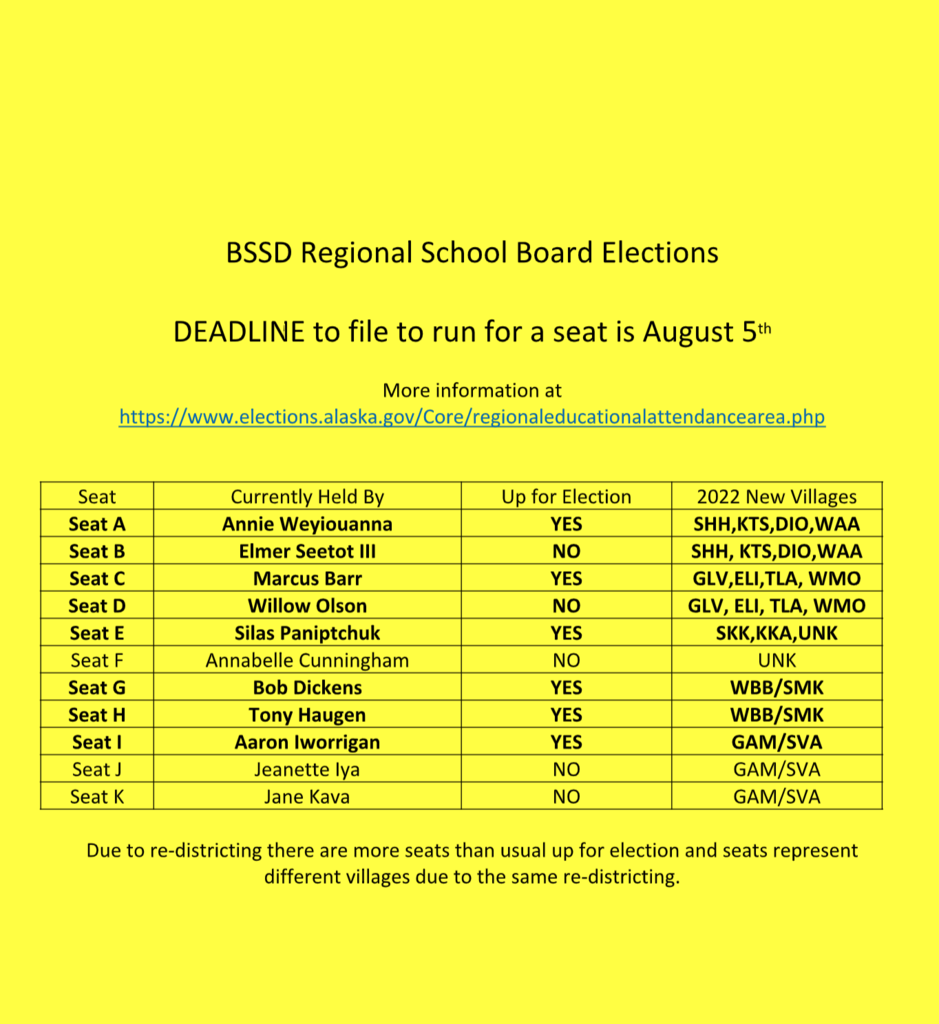 Congratulations to our winners of Best in Show! Thank you so much to everyone who took a moment to vote, did the hard work of creating artwork to submit, supported students in the submission process, or otherwise helped make this virtual event a reality! To view all winners and see the full show, follow this link:
https://sites.google.com/bssd.org/arts/k-12-online-art-show/2021-2022-art-show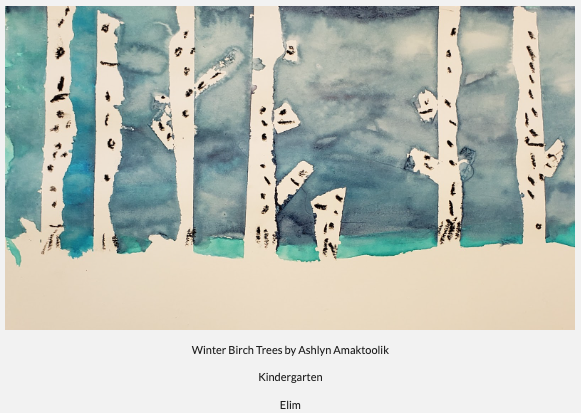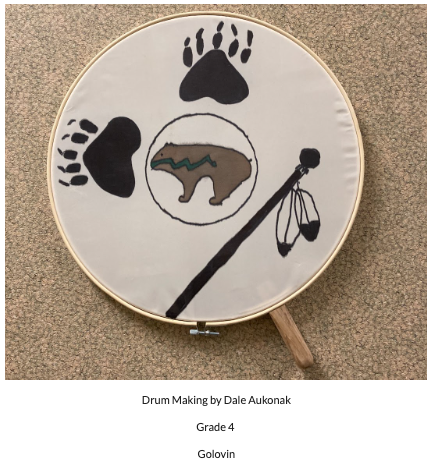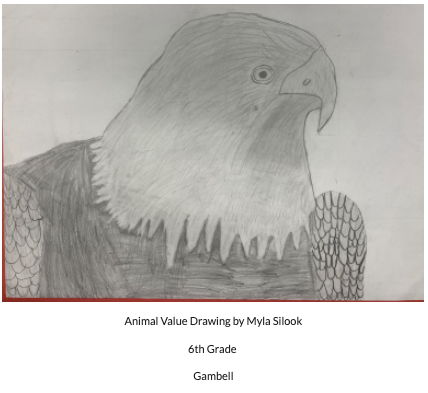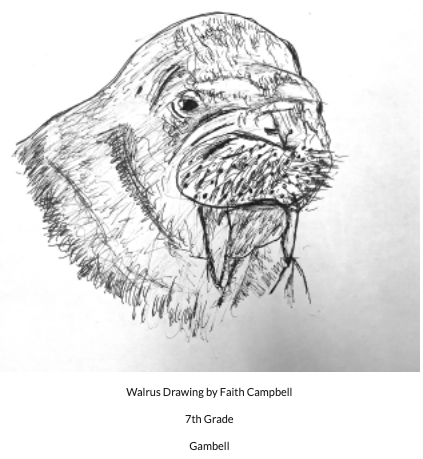 We will be doing our final MAP Assessment this week, so we are encouraging all of our students to get a good nights sleep, have breakfast and to do their best on the assessment. Thank you for your assistance!

We will be having a ceramics community night at 7:00pm tonight in the Home Ec room here at the school. It will be a hands on session and should be a lot of fun. We hope to see you here.
We will have parent/teacher conferences tomorrow from 1-5pm. Students will be dismissed after eating their lunch. We look forward to seeing you then.
Monday is the big day!! We will be on Green schedule and therefore resume our regular school fay. :) Masks will be required and temperatures taken of all who enter our building. Enjoy the weekend!!
As the number of illness in the village is starting to drop, so we will be resuming our regular school day on Monday, February 21st. We will remain on distance learning tomorrow (Friday). Meals will be served from 11:00-12:30.today we have the same meal pickup times. 11:00-12:30.
Closure will be until the 17th, not the 27th!