While district administrators and teachers new to the district start their inservice on August 1st, the rest of the certified staff will start on Monday, August 8th. On Monday, August 15th, all certified staff will be attending inservice sessions in Unalakleet. Those paraprofessionals who teach content, plus our bicultural teacher are encouraged to attend the inservice that week in Unalakleet as well. The kitchen staff will start work on the 15th. I am looking forward to seeing you all soon and look forward to to a successful school for us all! Jim
Just a reminder that at noon tomorrow (Thursday), we will be having our end of the year community picnic at the school. It will start at noon and consist of hot dogs, hamburgers, chips and Tang or water.
The water has been shut off on the West side and so the school is without running water, Which means no restroom facilities or water to wash dishes. We will be dismissing students at 12:30. Hopefully water will be restored in time for our last day of school tomorrow. We will send out another announcement when we receive new information.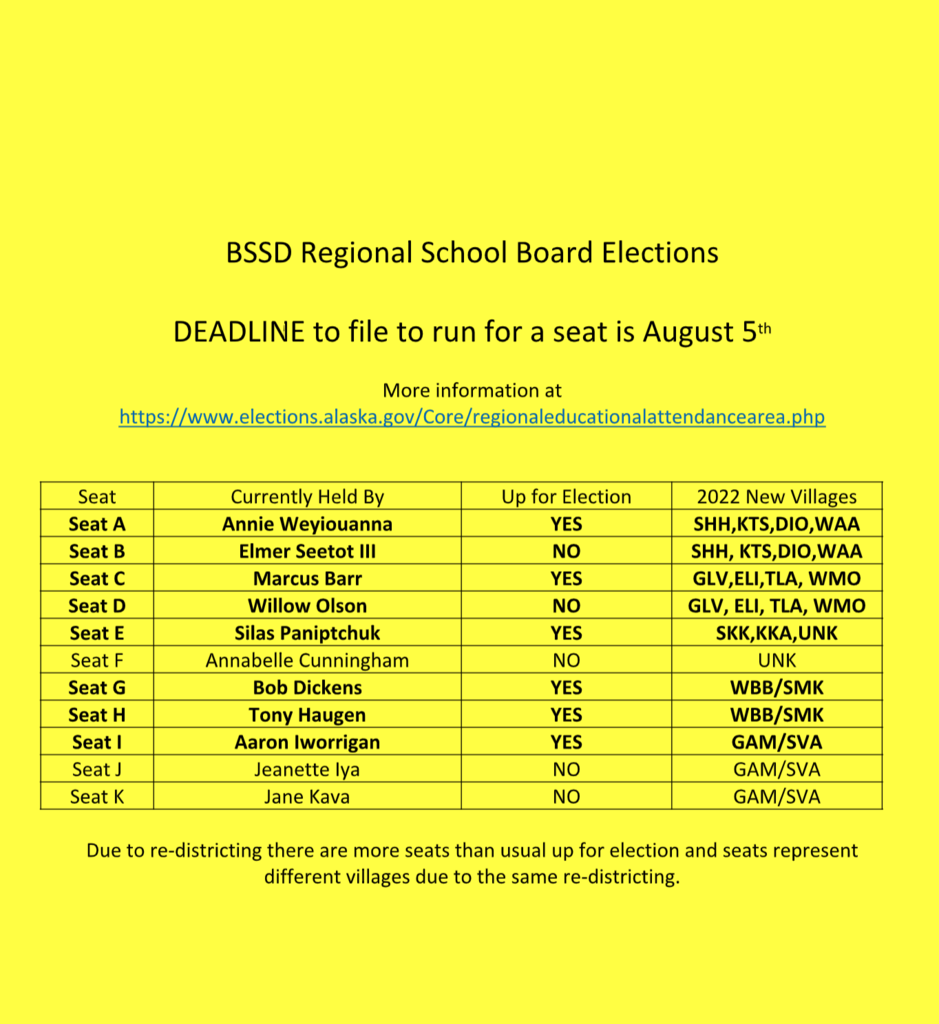 Congratulations to our winners of Best in Show! Thank you so much to everyone who took a moment to vote, did the hard work of creating artwork to submit, supported students in the submission process, or otherwise helped make this virtual event a reality! To view all winners and see the full show, follow this link:
https://sites.google.com/bssd.org/arts/k-12-online-art-show/2021-2022-art-show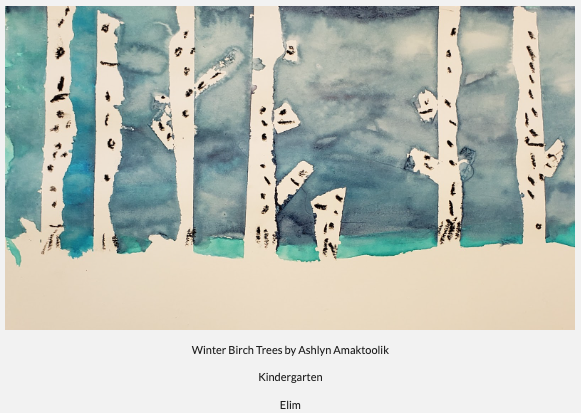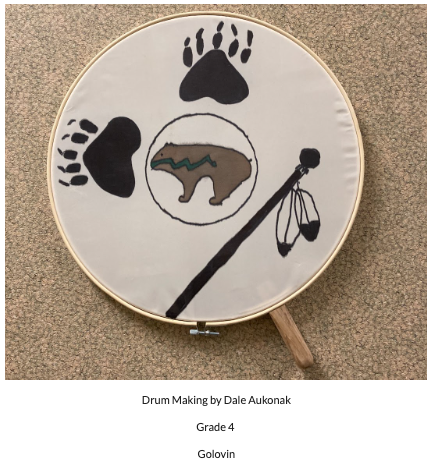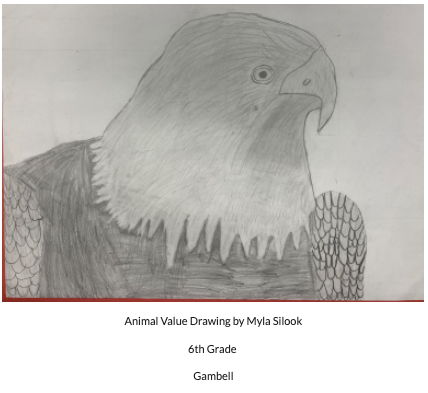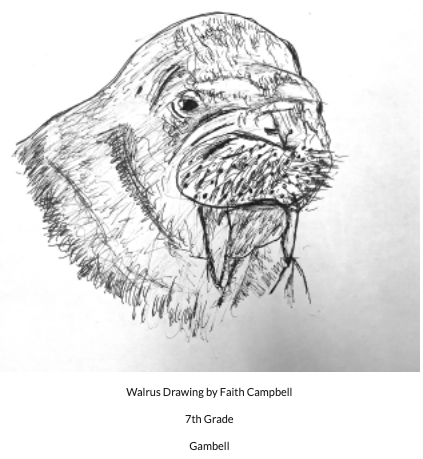 We will be doing our final MAP Assessment this week, so we are encouraging all of our students to get a good nights sleep, have breakfast and to do their best on the assessment. Thank you for your assistance!

We will be having a ceramics community night at 7:00pm tonight in the Home Ec room here at the school. It will be a hands on session and should be a lot of fun. We hope to see you here.
We will have parent/teacher conferences tomorrow from 1-5pm. Students will be dismissed after eating their lunch. We look forward to seeing you then.
Monday is the big day!! We will be on Green schedule and therefore resume our regular school fay. :) Masks will be required and temperatures taken of all who enter our building. Enjoy the weekend!!
As the number of illness in the village is starting to drop, so we will be resuming our regular school day on Monday, February 21st. We will remain on distance learning tomorrow (Friday). Meals will be served from 11:00-12:30.today we have the same meal pickup times. 11:00-12:30.
Closure will be until the 17th, not the 27th!
With COVID cases still increasing in the village, we feel that it is prudent to continue with distance learning through Thursday, February 27th, Meals will continue to available for pickup from 11:30-1:00pm.
Just a reminder to everyone that we will be on distance learning at least through Tuesday. We will be watching to see if we are reversing the Covid trend in the village. We will be having meals ready to be picked up between 11:30 and 1:00pm. We do hope that we can resume our regular school hours on Wednesday! Once again, if you or a family member is sick, coughing or just not feeling well, please stay home. Also mask up in public places and continue to sanitize commonly touched surfaces around the house.
As there are 19 active cases of the coronavirus in the village, eleven of which were recorded yesterday, including a staff member, we are going to continue to do distance learning through Tuesday. By then, most all of those currently on quarantine should be able to resume their normal activities, as long as they are masked up. We will decide on Tuesday afternoon whether we will resume face to face learning for the rest of the week. The City is recommending that everyone limit contact with others and to follow the normal coronavirus safety procedures. We will get through this pandemic together!
With two additional staff members contacting the Coronavirus, the school will not reopen until at least Monday. When we return to regular classes will depend on what the local COVID level is looking like this weekend. We will be watching the trend carefully. Meals will continue to be picked up between 11:30 and 1:00pm on weekdays. We were hoping to have parent/teacher conferences this week, but instead, we will be sending out Semester grades either with meals or by mail. Be watching for an update this weekend as to the status of school on Monday.
We will not have school until at least Friday because of the increase in the COVID-19 cases and other illnesses. Meals may be picked up between 11:30 and 1:00pm. We will will update you as we move forward.
Based upon the current COVID-19 information that we have, tomorrow will be a regular school day. We would, however, ask as was stated on Friday, that if your child is coughing, sneezing or feeling sick, please keep them home. We still have more than one virus going around the village. Also, if you are uncomfortable sending your child/children to school with the current number of illnesses in the village, let us know and we will provide homework for them. Hopefully we are nearing the end of these viruses and we can finally return to some normalcy! Thank you for your patience.
As we have at least three different sicknesses going around the village, I wanted to ask that if your children are not feeling well, or have symptoms of a virus, that you please keep them home. Also, if you are not comfortable sending your children to school with the current situation being as it is, they will be considered an excused absence. It is also possible that we will have additional cases of coronavirus either in the school, the village or both that will require that we go back to a red stage and distance learning. We hope this doesn't happen, but just giving everyone a heads up of the possibility.