Good evening everyone. I just wanted to remind you that there will not be any school on Friday, as we have a school in service day scheduled, nor on Monday, which is Labor Day. We will resume our normal schedule on Tuesday, September 7th. Tomorrow is a regular school day. Enjoy the long weekend. Jim

The school will be dismissed at 12:30 tomorrow (8/26)to enable those who want to attend the funeral service for Dale Adams.
We are looking forward to our first school day the 2021-2022 School year tomorrow morning. Breakfast will be from 8:05-8:55. Temperatures will be taken upon entry to the building and all students and staff will be required to wear masks for the first two weeks of school. K-5th grade will eat lunch in their classroom. Grades 6-12 will be eating in the cafeteria. This arrangement will pretty much separate those 11 years old and under from the 12 and older who are likely to have been vaccinated. ( There is no vaccination available for those under 12 at this time). There will be no open gym at this time. We are looking forward to seeing all of our students tomorrow!!
I don't know if this message went out a moment ago, as AI did not have an Interntet connection and nothing showed up as being sent. Sooo, here goes. Monday will be the first day of work for all staff. It is building inservice day and is your opportunity to start preparing for the upcoming school year. It is also a good time for those of your who have not finished your Safe Schools coursed, to do so. We will have a staff meeting at 2:30 and go over the upcoming week and other items of importance. For the first two weeks of school, all students and staff will be required to wear masks whenever in the school building. Just a heads up. Please pass the word about our staff start work day to others who may not have access to the this communications. Looking forward to seeing you all on Monday! :)

On Monday, May 10, 2021, the FDA approved the authorization of the Pfizer Vaccine for students aged 12-15, now allowing all individuals 12 and up to receive the COVID-19 Vaccine if they wish. The CDC formally approved the Pfizer Vaccine for 12 and up today as expected. This will begin to move us further towards our school reopening efforts for next year, as well as allow more communities to reach that 80% mark for further reopening of our region. Teams from NSHC will be put together Thursday, May 13 and be ready to begin administering shots on Friday, May 14, 2021. As stated before, I have approved teams from NSHC to come into the schools and provide shots as necessary. Attached are links to the Pfizer Vaccination Consent Form for parents and the EUA referenced on the form. If you would like for your child to receive the vaccination at the school, please complete this form and return it to your school office by Friday, May 14, 2021. The Bering Strait School District highly recommends all eligible students and community members get the vaccine to assist in our efforts of keeping all our students, staff, and communities safe. NSHC COVID19 Vaccination Consent Form:
https://5il.co/sm1x
Fact Sheet:
https://5il.co/sjnd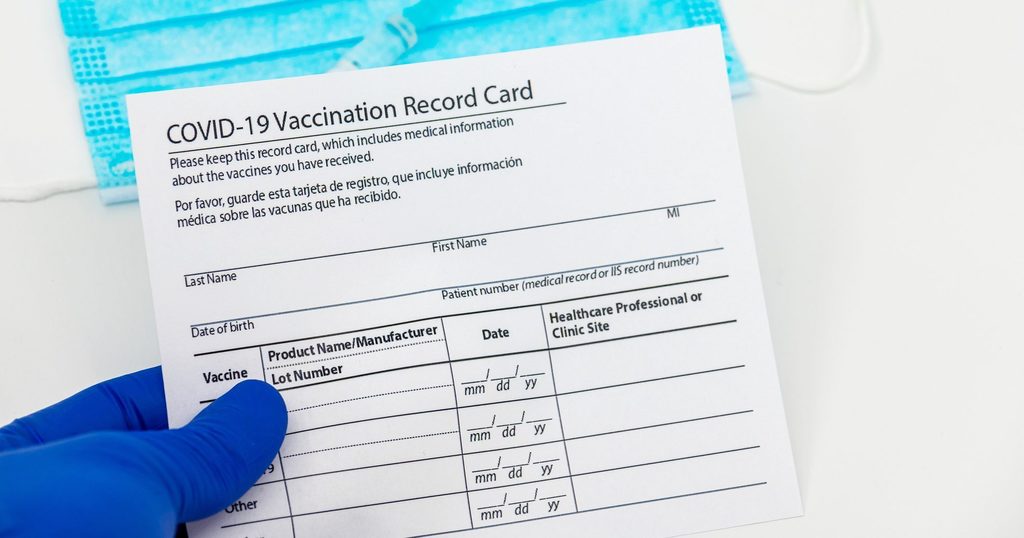 BSSD Graduation Dates The Bering Strait School District is excited to announce that we will be holding in person graduation ceremonies for the 2021 high school graduates. Check with your school to see capacity limits for graduation day!
https://www.bssd.org/page/graduation-dates

2021 Graduation Dates! The Bering Strait School District is excited to announce that we will be holding in person graduation ceremonies for the 2021 high school graduates. Check with your school to see capacity limits for graduation day!
https://www.bssd.org/page/graduation-dates

Share your thoughts on the COVID-19 Pandemic & Education! AK DEED Survey Closes on May 16 at 11:59am:
https://my.thoughtexchange.com/scroll/808824766
Calling all families & advocates of migratory children, English learners, Alaska Native children, children with disabilities, children experiencing homelessness, and children in foster care! We need your feedback! COVID-19 has impacted all of us and has interrupted our students' learning. Join the Alaska Department of Education & Early Development for an evening chat as we discuss the American Rescue Plan (ARP) and gather your input on the needs of our children. Please join us for a discussion on the COVID-19 Pandemic and Education. Choose whichever day works for your schedule! • Monday, May 10, 2021 at 6pm • Tuesday, May 11, 2021 at 6pm • Wednesday, May 12, 2021 at 6pm All meetings are accessible here:
https://us02web.zoom.us/j/85080672200
You can also join us on the phone by calling this number 888-475-4499 and entering the meeting ID: 850 8067 2200
Dr. Sach from Better Sight will be doing eye screens starting tomorrow around noon. He will be here through Wednesday, so call at your convenience to make an appointment. More information concerning the times will be posted tomorrow when he gets here.
Just a reminder that we are having our 3rd quarter Parent/Teacher Conferences from 1:00-5:00pm tomorrow (4/15)). Classes will be dismissed at 12:00. We look forward to seeing you! :)


We will be on our 1:30 early out school schedule on Thursday and Friday this week. Thursday the District will be hosting an inservice on our new FastForward reading program and Friday will be our normal early dismissal for the staff to do deep cleaning and to prepare for the upcoming week.Jim
Good afternoon everyone. The District has a new communication application that enables us to communicate directly with all students and staff with a message in several ways(Facebook, Twitter, email, Live Feed and text). So, here goes my first attempt to use this app to reach you. We will be on our yellow schedule next week. "B" group will come to school on Monday and Tuesday. "A" group will attend on Wednesday and Thursday. Students will be dismissed at 1:30. Friday is a deep cleaning and a preparation day for the staff. The plan for the week of the 22nd is to be back on our "green " schedule, with all of our students in attendance. I will post the A/B schedule shortly. It is the same as we used earlier in the year, Of course, all of the above depends on our having no additional Coronavirus cases in the village. Jim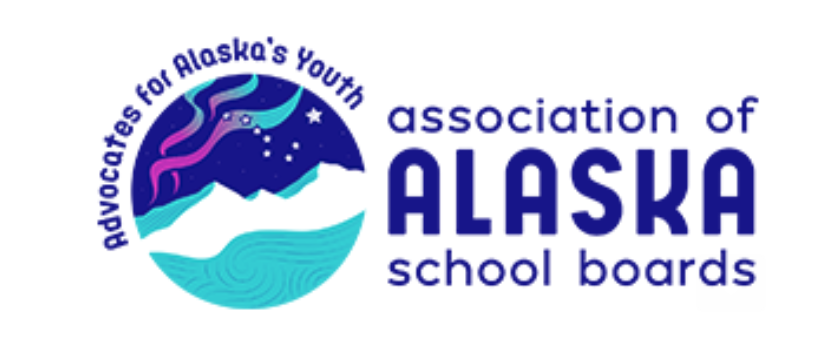 High School Seniors: Apply Now for the June Nelson Scholarship!
https://aasb.org/high-school-seniors-apply-now-for-the-june-nelson-scholarship/
Apply for AASB's 30th Annual June Nelson Scholarship Competition! Winners receive a $1,500 Scholarship. Application Deadline: Monday, March 8, 2021 at 11:59 pm The Association of Alaska School Boards is proud to announce its 30th Annual Scholarship Award Competition. The June Nelson Memorial Scholarship is named in honor of the late June Nelson, longtime school board member from Kotzebue. June contributed much to the cause of education and will be remembered for her outstanding service on behalf of Alaska's children. This 2020-2021 school year, AASB will award fifteen graduating seniors each with a $1,500 scholarship to apply toward their post-secondary education. The scholarship may be applied toward the student's choice of a business, trade, or a college institution.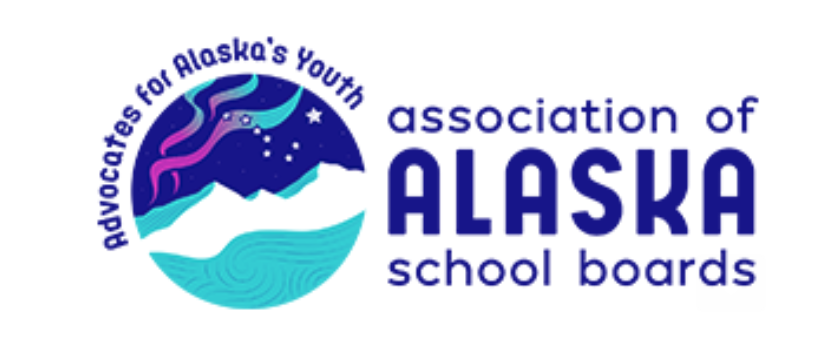 Public Notice: Bering Strait School District Board Meeting The Bering Strait School District Board of Education is scheduled to meet on Thursday, February 4, 2021, for the 227th Regular Session at 9:00 AM Join the Zoom meeting:
https://zoom.us/j/96582132300?pwd=UUxybjZWbGtWSE9IM1Q4aTVScFdodz09
Meeting ID: 965 8213 2300 Passcode: 952886 Call-in Numbers: 877-853-5247 US Toll-Free: 888-788-0099 ACTION ITEMS: FY22 Bilingual/ Bicultural Staffing Proposals FY22 Classified Staffing Proposals FY22 AP Proposal in KTS FY22 Special Education Teacher Proposal FY22 Certified Staffing Proposals Classified Step Adjustment Proposal FY22 District Calendar Basketball Season Proposal FY22 CIP 6-Year Plan FY21 Fuel Bid FY22 AHFC Priorities Day Tank/ Bulk Fuel Tank Painting AHFC Grant Koyuk Housing Renovations and Repairs Policy Adoption Section 4000 Policy Adoption Section 5000 ANEED Grant Executive Session-Superintendent Evaluation REPORTS: NACTEC 2nd Quarter Financial Curriculum & Instruction Cultural Classified Manual Superintendent's PUBLIC COMMENTS

Public Notice: Bering Strait School District Board Meeting The Bering Strait School District Board of Education is scheduled to meet on Wednesday, February 4, 2021, for the 227th Regular Session at 9:00 AM Join the Zoom meeting:
https://zoom.us/j/96582132300?pwd=UUxybjZWbGtWSE9IM1Q4aTVScFdodz09
Meeting ID: 965 8213 2300 Passcode: 952886 Call-in Numbers: 877-853-5247 US Toll-Free: 888-788-0099 ACTION ITEMS: FY22 Bilingual/ Bicultural Staffing Proposals FY22 Classified Staffing Proposals FY22 AP Proposal in KTS FY22 Special Education Teacher Proposal FY22 Certified Staffing Proposals Classified Step Adjustment Proposal FY22 District Calendar Basketball Season Proposal FY22 CIP 6-Year Plan FY21 Fuel Bid FY22 AHFC Priorities Day Tank/ Bulk Fuel Tank Painting AHFC Grant Koyuk Housing Renovations and Repairs Policy Adoption Section 4000 Policy Adoption Section 5000 ANEED Grant Executive Session-Superintendent Evaluation REPORTS: NACTEC 2nd Quarter Financial Curriculum & Instruction Cultural Classified Manual Superintendent's PUBLIC COMMENTS

Public Notice: Bering Strait School District Board Meeting The Bering Strait School District Board of Education is scheduled to meet on Wednesday, February 4, 2021, for the 227th Regular Session at 9:00 AM Join the Zoom meeting:
https://zoom.us/j/96582132300?pwd=UUxybjZWbGtWSE9IM1Q4aTVScFdodz09
Meeting ID: 965 8213 2300 Passcode: 952886 Call-in Numbers: 877-853-5247 US Toll-Free: 888-788-0099 ACTION ITEMS: FY22 Bilingual/ Bicultural Staffing Proposals FY22 Classified Staffing Proposals FY22 AP Proposal in KTS FY22 Special Education Teacher Proposal FY22 Certified Staffing Proposals Classified Step Adjustment Proposal FY22 District Calendar Basketball Season Proposal FY22 CIP 6-Year Plan FY21 Fuel Bid FY22 AHFC Priorities Day Tank/ Bulk Fuel Tank Painting AHFC Grant Koyuk Housing Renovations and Repairs Policy Adoption Section 4000 Policy Adoption Section 5000 ANEED Grant Executive Session-Superintendent Evaluation REPORTS: NACTEC 2nd Quarter Financial Curriculum & Instruction Cultural Classified Manual Superintendent's PUBLIC COMMENTS